Our History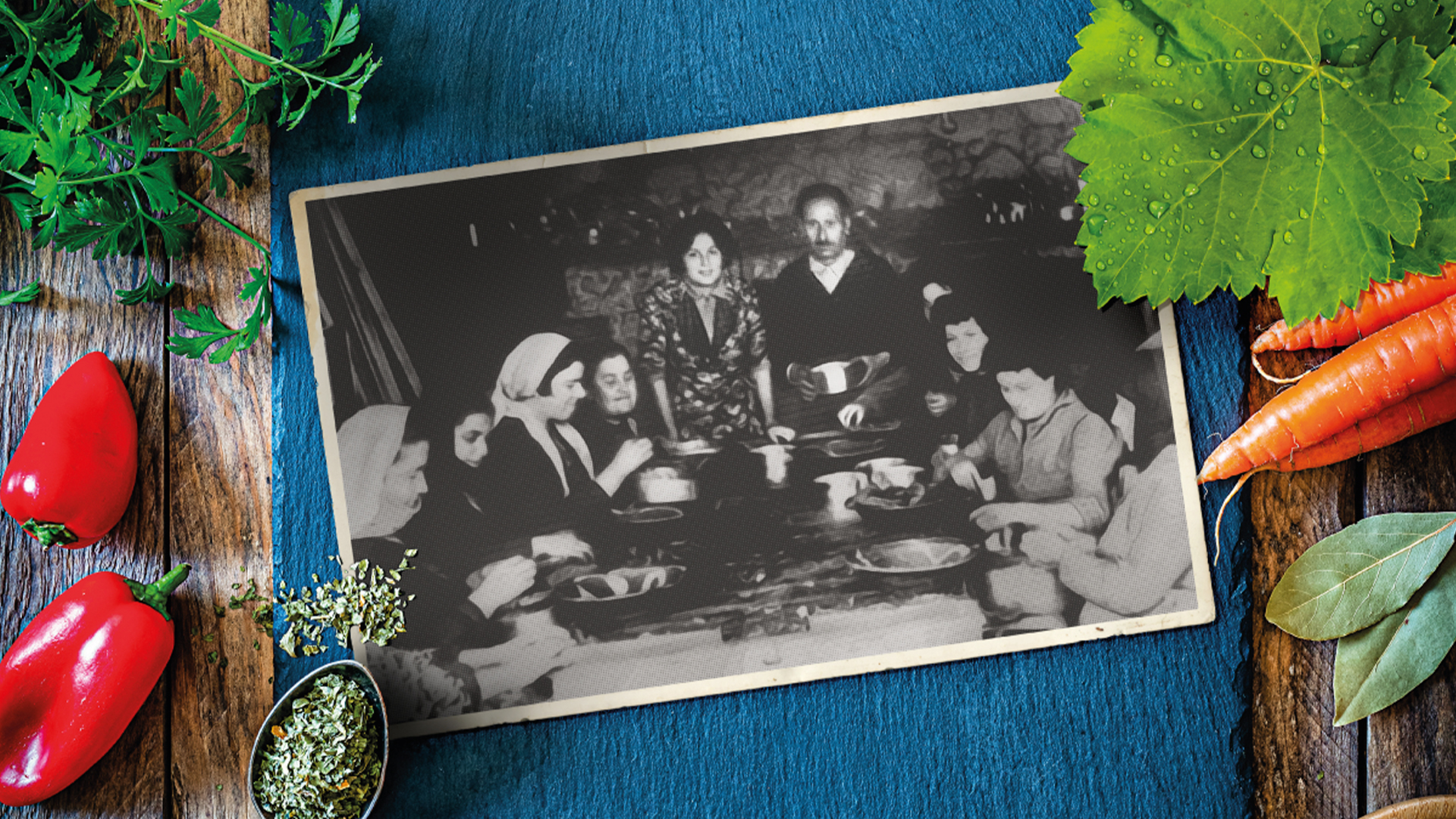 For 65 years, we are cooking authentic Greek recipes with passion and undivided care. Our delicious products can be found to tables all over the world! Since 1957, we follow our passion for authentic quality food and offer to consumers products that meet their needs! Our goal is, through our meals, to make people worldwide, feel happy and fulfilled while enjoying an Authentic Greek Gastronomic experience!
Paliria Company was established back in 1957, in a village located in Evia, named Politika. It all started in the sunny kitchen of the family's traditional house, where Antonis & Nota Soulioti were preparing authentic Greek meals, having as their specialty the small 'dolmas'! Dolmas –stuffed vine leaves with rice & herbs, had been the first commercial product produced in a larger scale. What is more, its unique recipe had been perfected to the point that their reputation of the most delicious and quality dolmas, was spread right away, by word of mouth, in the area and were recognized from the begging as "Paliria Dolmas".
The great and unexpected big success of Paliria dolmas, became the reason behind the creation and production of other home-prepared ready to eat meals, sharing common characteristics such us the respect of traditional Greek cuisine, the selection of the finest ingredients and the stable high quality of their homey execution, elements that remain unchanged since today! Soon, the continuously expanding Paliria product line, became synonymous with the concept of fine and original ready-to-eat Greek food. The small family artisanship was steadily gaining ground in the domestic market and in consumers' preferences and trust.
Thus, approximately 20 years after its foundation, Paliria – with the state-of-the-art production unit that it had created just outside of Politika – made the strategic decision to develop an extroversion plan, promoting its Greek products beyond Greek borders. Its exports, which began in 1974 with the USA as the first stop, were immediately successful! The reason is that Paliria, within the packaging of its products, "enclosed" the values ​​of the Mediterranean diet, as well as the unique aromas and flavors from Greece, offering whoever tried them the enjoyment of an authentic Greek culinary experience!
Today, with a presence in more than 60 countries worldwide, with a leading position in the shelf-ready meals category of the Greek market, with international taste awards & quality certifications, as well as with numerous entrepreneurship awards, Paliria continues to base its development on the same, solid foundations that formed its basis: the dedication to quality, home-made and delicious, ready-to-eat food. It is no coincidence that in its kitchens, its experienced artisans still hand-roll more than 1.800.000 dolmas every day, making Paliria – among others – the No. 1 Dolma Producer in the whole world!
MILESTONES
1957. Paliria is founded, in Politika village, in Evia. Antonis Souliotis is the man behind every activity and his primary purpose is the production & distribution of Authentic Greek high quality ready meals, in the Greek Market.
1974. USA is the first country that Paliria export its products.
1982. Paliria's first corporate transformation occurs, with Kostas & Vasilis involvement in the management team. Gradually, with a series of strategical moves, from a small artisanship, Paliria becomes a modern export food industry.
1989. The implementation of a long-term investment plan begins, initially with the construction of state-of-the-art and technologically advanced facilities just outside Politika, where the company's headquarters remain since today.
2000. Paliria Bulgaria Ltd. is completed, constituting the first overseas production unit of the company.
2008. A new production plant, outside Greece, is established, this time outside Europe, in China with the aim of faster services to America and the countries of the Middle East.
2010. Exports are intensively developing & covering an increasingly larger part of Paliria's total turnover.
2014 – 2019. The taste and quality of Paliria products are recognized internationally through multiple distinctions. Paliria products have won more than 20 international awards for their excellent taste and high quality within five years! Three prestigious international organizations evaluated and awarded Paliria products for their superior quality and unique delicious taste, the International Taste Institute of Brussels, Fine Food of United Kingdom and the International Quality Institute Monde Selection, of Brussels.
2018. The second Bulgarian plant is completed.
2019. The strategic partnership with VNK Capital is completed, with the VNK's participation in 36% of Paliria's share capital. VNK Capital is a private investment company, which invests in Greek and international enterprises that hold a leading position in their field, with the aim of creating added value to them, through innovative strategies and flexible financing schemes.
2020. A second production unit outside Europe, is also established. This time in Jordan, due to the high demand of Paliria products in the Middle East.
2021. Paliria proceed to an investment of more than 3 million euros, in
Equipment and the improvement of its facilities, in Greece, Bulgaria, Jordan and China reaching an annual production output of almost 21,000 tons of a wide range of traditional ready to eat meals and appetizers.
2022. Paliria has established its position in Greece, as a leader in ready to eat market, as the biggest Greek Exporter of ready to eat meals and as the No1 Dolma Producer in the world.