Paliria dolmas: the vegan option that fascinates and is distinguished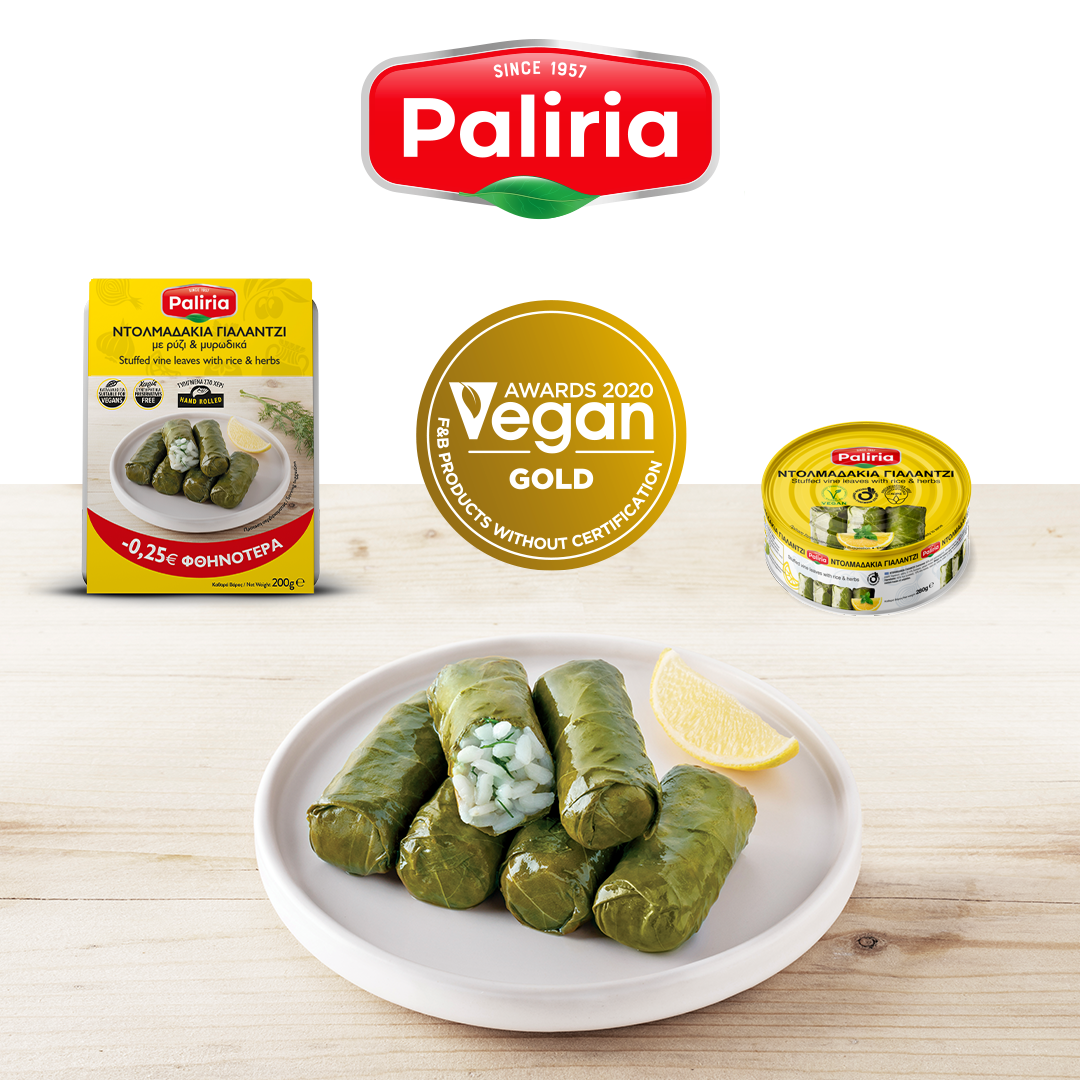 The Greek company Paliria, offers for over 60 years home-made, well-cooked, ready meals based on traditional Greek & Mediterranean cuisine. Paliria has a wide variety of products that appeal to vegan consumers as the majority of them are based on legumes and vegetables which are the core of the vegan diet.
The cornerstone of Paliria's meals are the Dolmadakia yalangi which combine tradition with healthy & vegan nutrition. Their recipe remains the same over the years as it is passed down from generation to generation. The raw materials used for their preparation are of high quality, very carefully selected and exclusively vegetable oriented. They have a high nutritional value and are made without the addition of preservatives and colourings.
Even today, the traditional method of production is still followed, as it was in 1957 when the product was first produced. They are wrapped one by one by hand by the company's skilled staff. A total of 1,600,000 dolmades are rolled every day! Then they are airtightly sealed in their packaging and cooked followed by the sterilization process.
The company, which focus on continuous development and innovation, has created 3 additional vegan dolmas recipes with different fillings, marrying tradition with modern food trends. These new recipes are "Sweet & Spicy dolmas with Rice & Peppers", "Dolmas with Tricolor Quinoa" and "Dolmas with Rice, Pomegranate Syrup & Spices"!
Recently, Paliria's Dolmas, proving once again their high quality, won an important distinction. Specifically, they were awarded with the Gold Award at the Vegan Awards 2020 in the category Food & Beverage Products without Certification. Another confirmation of the quality of Paliria products, that received from the vegan community!