Greek Exports Awards 2023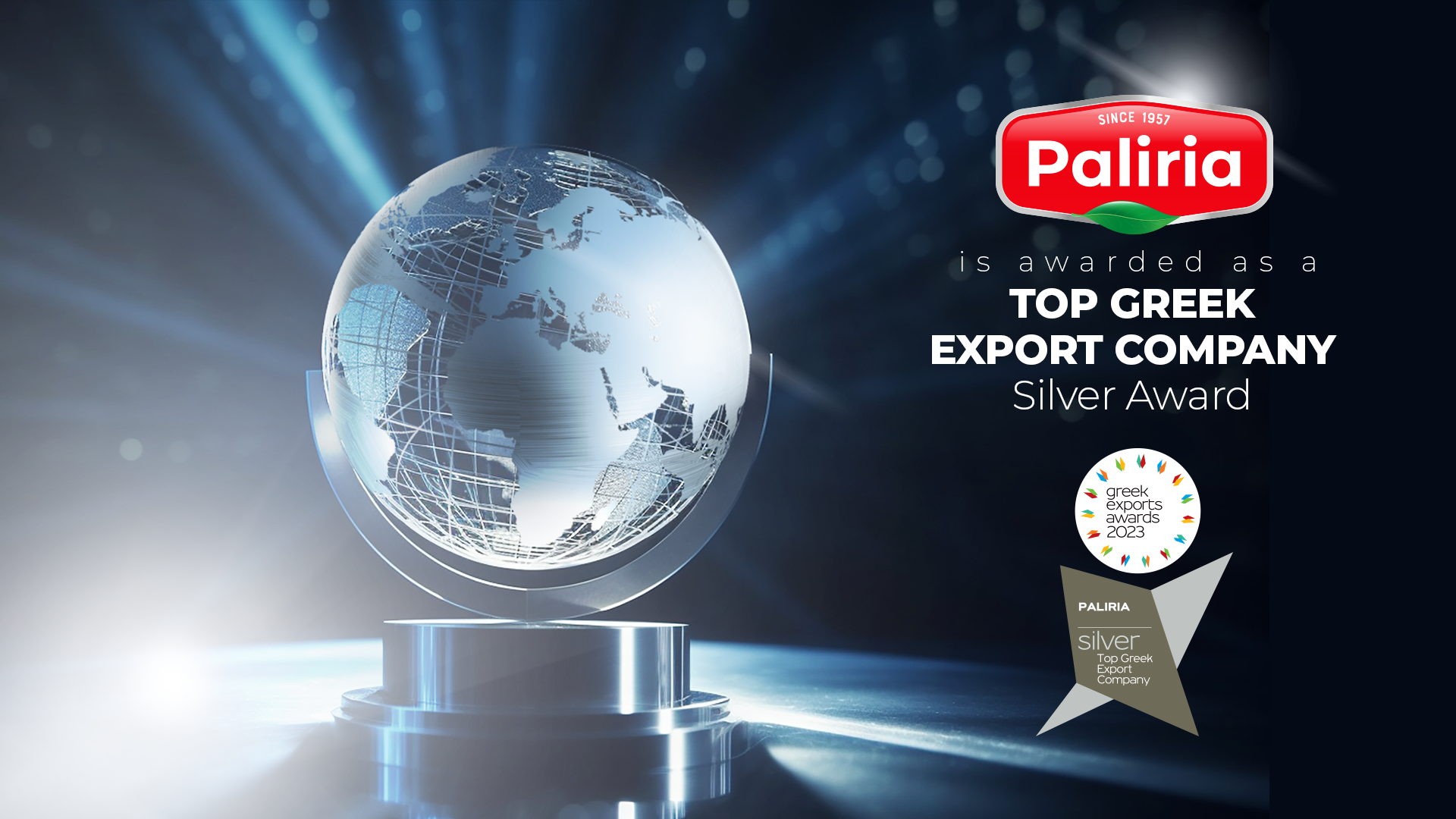 PALIRIA as a Top Greek Export Company, with a silver award
In a year where Greek exports set another record, reaching 55 billion euros and expected to reach 70 billion, this year's Greek Exports Forum & Awards came to reward all these companies that were distinguished for their export performances as an additional recognition of their efforts!
Paliria, which was a candidate for the top distinction: Top Greek Export Company 2023, managed to win the Silver Award!
Paliria, a Greek company with a clear focus on exports (over 85% of total sales are generated from exports), managed to stand out for its performance, not only from the judging panel – by gaining a very high score in all the requested criteria, but also from the public audience, who gave a vote of confidence to the brand, too.
"We feel proud that our export efforts are recognized and that Paliria is awarded, as a Top Greek export company! This is a valuable distinction, as it rewards all of us in Paliria, that since 1974, where our first export took place, we are aiming to travel Greek cuisine around the world!" said George Kostianis, the company's CEO.