International Superior Taste Award for Paliria's Moussaka!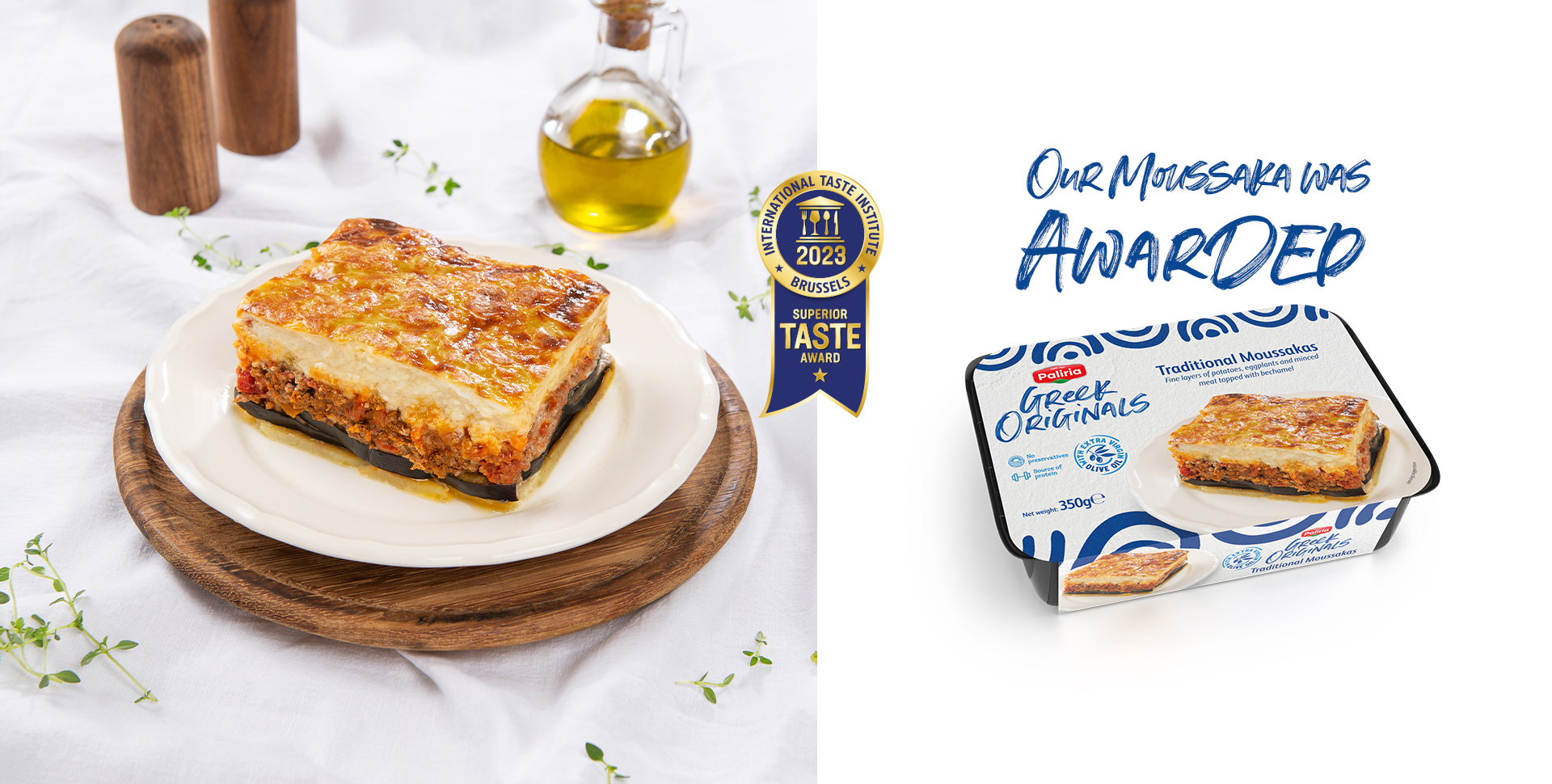 Paliria won the first taste Award for 2023 with its famous Moussaka, at the leading international Superior Taste Awards taking place every year in Brussels.
International Superior Taste Awards are among the most valid international certifications for food and beverages. A committee of world-renowned chefs and sommeliers examines thousands of products from more than 100 countries and awards few of them that meet very strict criteria in relation to taste, appearance, aroma, texture & quality.
We are proud that this year Paliria Greek Originals Moussaka belongs to the awarded products, proving that with the use of high quality ingredients and special care in the preparation and cooking, a ready-made meal can accumulate the exquisite taste and quality values found in the art of home cooking. This is exactly what Paliria has been doing since 1957: cooks authentic homemade Greek meals with passion for good food and respect to Greek Cuisine!
Paliria product portfolio includes dozens of traditional and modern delicacies, which are available today in the refrigerators and on the shelves of food stores in more than 60 countries worldwide. Having as "flagship" its famous 'dolmas' in various versions, the Company brings the most authentic Greek flavors to consumers' tables around the world, offering the enjoyment of an authentic Greek culinary experience.
"The Superior Taste Award is a top distinction which makes us particularly proud", said Konstantinos Souliotis, president of Paliria. "And we are doubly proud because this way we will make our 'national food' even more famous! We thank the organizers for our star and promise to come back for more!"